Revalorization is essential to decrease our impacts on the ecosystem. We roll out ethical process supporting our production; we daily measure the benefits of our program on the global quality, either in economic, social, or environmental plan.
EPSILON is among those enterprises which work tirelessly for the sustainable development approach.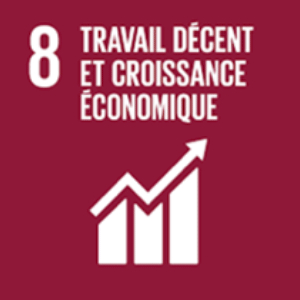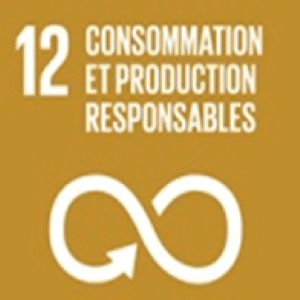 Suppliers of bags and yarn cones of the company Recy-pm
EPSILON, since 2018, provides a company named Recy-pm with waste in bags and yarn cones to produce clothes pegs, candlesticks, statuettes, etc.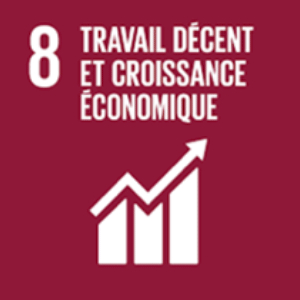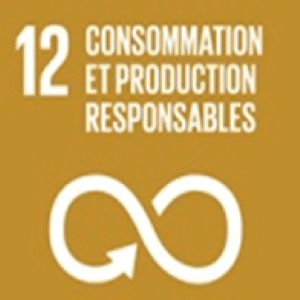 Suppliers of strips for mat and basket making
EPSILON provides an artisan with strips waste to make mats and baskets.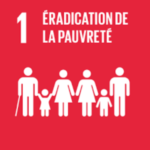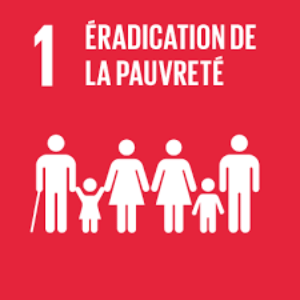 Decent wages: higher than minimum wages
A specific salary grid rate plus 8% compared to the State's grid with an increase up to 10% since 3 years.
A production monthly premium, an annual bonus and some merit bonus
Membership of the CNAPS
The entire workforces are enrolled at Cnaps (caisse de prévoyance sociale) and are contributors at Ostie (Organisme de Santé Tananarivienne Inter-Entreprise).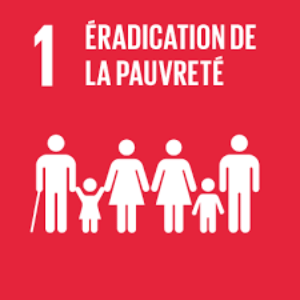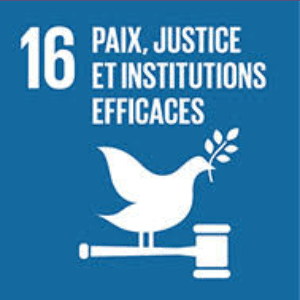 EPSILON Charter: anti-corruption
We, Epsilon and our stakeholders, have non-corruption policy and we are committed not to compromise ourselves in any form of corruption.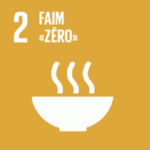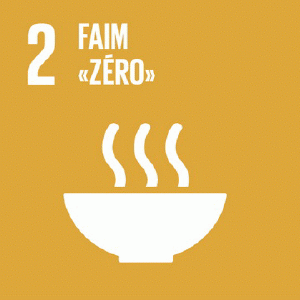 Donations
Special COVID-19 : Donation of 100,000 masks, 500 gowns and 500 vests to the Government of Madagascar
Rice donations to NGO Philadelphia
EPSILON redistributes clean rice leftover from the canteen. Thanks to it, some families enjoy saving money.  "I am happy to be able to witness and thank Epsilon. With the rice, I could save money and build my house where I am living now. I was also able to rear little pigs and resell them at the highest price."
Mrs RASOA, beneficiary of the rice redistribution.
Others donations :
Donations of work clothes to the employees of the Rural Commune of Talatamaty and donations of rice on every national holiday
Donation of clothes in November 2019
Donations of 100,000,000 Ariary for the Christmas 2019 celebrations of the children of Akamasoa
The NGO Fanatenane: founded in 1996, works for twin children abandoned by custom and motherless children in Mananjary in the Vatovavy-Fitovinany region. This NGO created a Medical and Social Centre (CMS) "Marie Christelle" in 2001, which educates and cares for the children in its care. EPSILON has provided work clothes for the staff of this Social and Medical Centre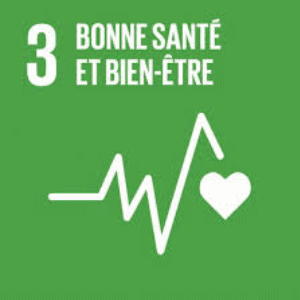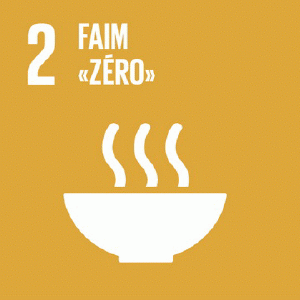 Provide 2 daily meals for our employees and redistribute the leftover to an NGO
A breakfast and a lunch per day are served to each worker.Average daily consumption :
450 Kg of white rice
230 Kg of meat
220 Kg of leafy greens
25 L of oil
60 Kg of sugar
1200 pieces of bread
90 bags of 90g of coffee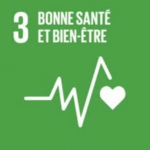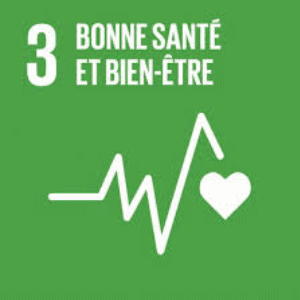 Access to medical care for employees and their families by being a member at OSTIE
Epsilon has within the factory itself a care unit composed of two doctors, a nurse, a pharmacist, a dentist and a midwife belonging to the OSTIE to closely keep track of the employees'health
The entire workforce are enrolled and contributors at Ostie (Organisme de Santé Tananarivienne Inter-Entreprise).
Raising awareness in family planning by PSI in collaboration with OSTIE
 Close to the services and production lines, medicine boxes are made available to employees with a dedicated manager for first aid care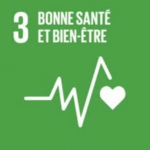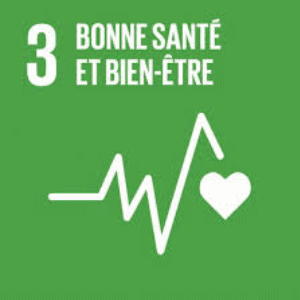 EPSILON Charter: hygiene and security
We, Epsilon and our stakeholders, offer a safe and hygienic workplace environment, and encourage safety and hygiene practices that prevent accidents and injuries. It involves the protection against the risks of fires, the risks of accidents and toxic substances. The lighting, the heating and the ventilation system are adequate. Training about hygiene and safety is available.
When the employees dwell within the company premises, the same standards are applied in the accommodation venues.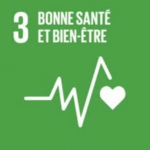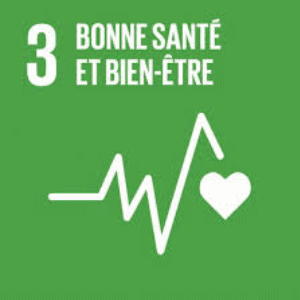 Sports gym made available to the Staff
A sports room available to the staff with Zumba sessions, ballroom, dancing lessons, Tae bo. A group session for the remaining staff every month.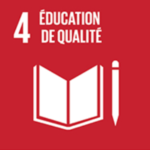 Provides a foot-ball playground for the physical and sports education of the public high school of Talatamaty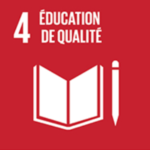 Factory visit for schools
ISCAM, Center of professional formation AMBOHIDRATRIMO
Center of professional formation MANAZARY SOAVINANDRIANA
French high school
The primary French school of Ampandrianomby (EPF « B ») visited our factory since 2017 and their visits have always been followed by a reforestation within the premises of Epsilon. The visit's objective is to learn about the overall functioning of a clothing firm, to know more about the different professions and to see clearly the professional world reality.
The Alliance Française of Antsahabe also visited our factory in March 2018.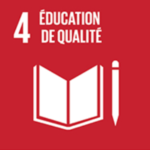 Gowns donation to the children of the AKAMASOA Association
The AKAMASOA Association founded by Father Pedro has been fighting against poverty in Madagascar for 30 years. Today, about 15,000 children study there, 25,000 people are housed there, 60% do not have their father. Akamasoa is currently spread over 6 sites throughout Madagascar: Andralanitra et Antolojanahary(Antananarivo) – Fianarantsoa – Ranomafana – Vangaindrano – Morondava
Epsilon is supplying their gown needs for the school year. Rolls of fabric, coupons were also offered for the sewing workshop (making curtains for the establishments, tablecloths and various household linens...).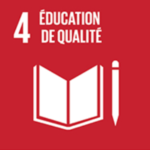 Gowns donation to the pupils of the public primary school (EPP) of Ambohinanjakana
Situated in the rural Commune of Iarinarivo at 7km from Ambohidratrimo, this school had 263 pupils from kindergarten to CM2 in 2016/2017. It comprises the children of 4 Fokontany, among the poorest in the Commune; the parents are essentially daily laborers working in the fields and in the brisk-works.
In average, 18% of these pupils stop studying in CM2 for lack of means.
Epsilon has donated gowns to the pupils of this school, including:
400 blue gowns
250 red gowns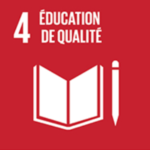 Training for the trainers of the CFP Ambohidratrimo
In order to improve the teaching quality which is among the priorities of the Ministry of Employment, of Technical Education and Professional Training (MEETFP); and their partners including UNESCO, the textile; clothing and trims sector of the CFP Ambohidratrimo has benefited a donation of sets of equipment: industrial machinery, cutting machines, overlock machines, flatlock machines, flat stitchers, specialized machines.
In response to the partnership request between Epsilon and the CFP, some trainers of this center benefited from a training within the factory in order to transmit the production method to the future learners, and also to outsource the internal training of Epsilon.
In return Epsilon enjoys a pipeline for qualified labors in the vicinity.
The collaboration between EPSILON and CFP implies that CFP is able to train students who will be immediately operational at the end of their training and thus avoid the shortage of competent and local manpower in the textile industry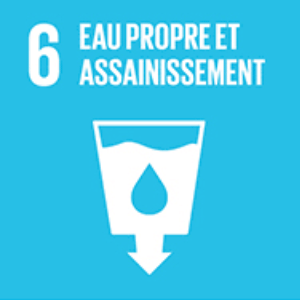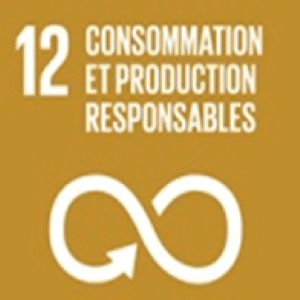 Wastewater recycling system
Epsilon recycles wastewater by means of treatments: physico-chemical, biological, phytological.
Epsilon exploits an average of 30 m3 of water per day.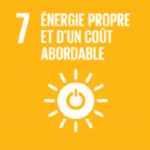 Use of a Wood-fired boiler
We use a wood-fired boiler that supplies green power, steam, supplied by fuel wood, a renewable energy source as well.
Supplement of fuel source in the boiler: paper wastes, wood and carton.
Paper, cardboard and cores are recovered by private individuals for recycling or reuse.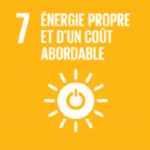 Energy
Replacement of tube lamps in LED ones
Offer school kits  to employees with payment facility for all the staff of  Epsilon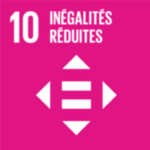 Epsilon Charter: Discrimination
We, Epsilon and our stakeholders, discriminate neither in recruiting nor in the employment practice. Decision about hiring, salary, bonus, training opportunity, position changes, promotion,  disciplinary practice and dismissal are based on the employee's capacity in accomplishing jobs and not on any other features or personal convictions like race, nationality, gender, religion, age, handicap, marital status, the fact of being parents, or member of an association or union, sexual or political orientation.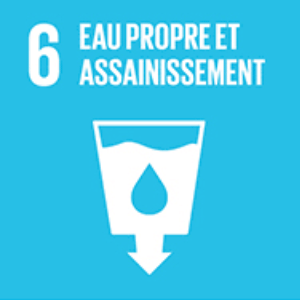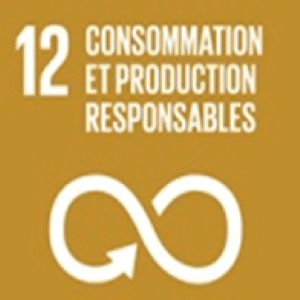 Waste treatment
Treated water reuse
Reuse of Plastic wastes (bags, strips, thread cones…)
Reuse of scraps of fabric
Reuse of papers and wood
Composting of the canteen waste and the  sludge from the waste water
Tissue scraps are recovered by : private individuals to make pillow fillings, a professional sewing training centre for the practice of apprentices, soon Somacou,  to manufacture a cover, under study for a "green" order, an NGO for its sewing workshop
 Sludge and ash: With waste from the boiler ash, sludge from the water treatment basin, paper, and coal powder, briquettes were made and used as fuel in the boiler and canteen. We are currently in the trial phase to test its efficiency
Cord waste : A partnership is being studied with a weaving workshop called "VINA" for the manufacture of decorative items
Lombricompost : A vermicomposting system has been put in place in order to recycle our organic waste (canteen and garden waste) in an ecological way.  The worms also eat carbonic materials such as paper, cardboard and sawdust. This reduces waste in the garbage and incineration operations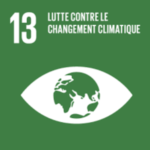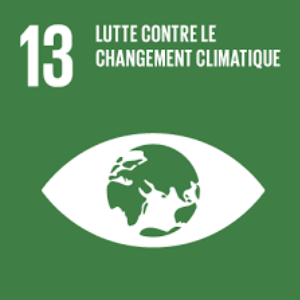 Energy saving
OUR ACTIONS
Use of steam to power some machines such as: autoclave – washing machines – irons – steam jacketed kettles ……
Change of the lighting into LED tubes
Reuse of treated water for: gardening – restroom cleaning – washing – supplying the fire house cabinet
Investment in low energy consumption machinery
Change "Ongoing study for the installation of solar panels" to "Waiting for the installation of solar panels in collaboration with TOTAL and GC Solar"
Use of paper waste, carton, wood as energy source supplement to the boiler
Add Offer of solar kit to the employees with the collaboration of the company SOLARLAND Metaplasco
Use of economic stoves "MAMOTY" for the canteen
Offer "Fatana Ketrika" for the employees, a product of the company BIONNER for a saving in cooking time and fuel consumption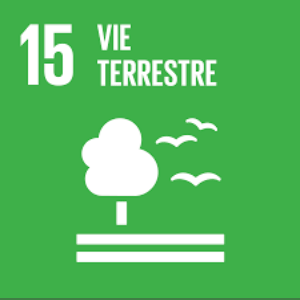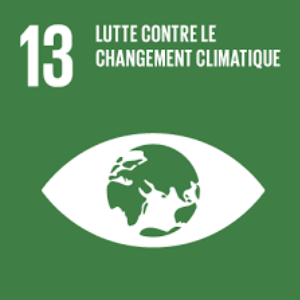 Reforestation
A reforestation program based on the logic of the circular and solidarity economy.
4250 Eucalyptus planted
4250 pine trees
3080 fruit trees
Rental of field for reforestation in Bemasoandro
On the site of Bemasoandro with an area of 5ha26a40ca. The exploitation of the site started in 2014 for a period of 10 years. EPSILON is responsible for ensuring the beautification, the garnishing, the follow-up and the viability of at least 80% of the plants. The exploitation is done in accordance with standards and in respect of the environment.
Annual plant distribution to workers
Number of beneficiaries: 255 workers in 2016; 214 workers in 2017
2018: start of collaboration for reforestation on the Akamasoa field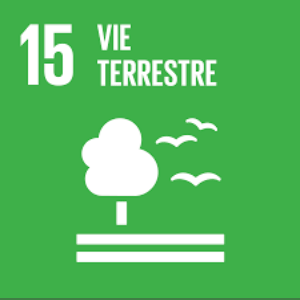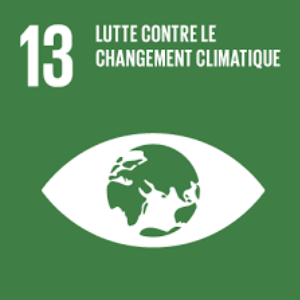 Plants donation for the Antolojanahary site of the AKAMASOA Association
At the Akamasoa site, 1660 seedlings have been supplied weekly by Epsilon since 2018. Green class every Friday where the students do reforestation and supervision of those planted (clearing of bushes etc...)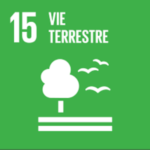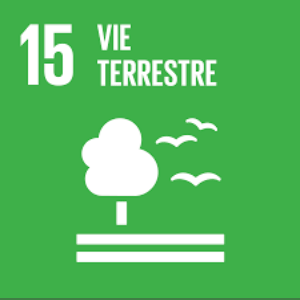 Promote and maintain biodiversity by developing beekeeping
In 15 years, 30% of bee colonies disappear …
In nature everything is linked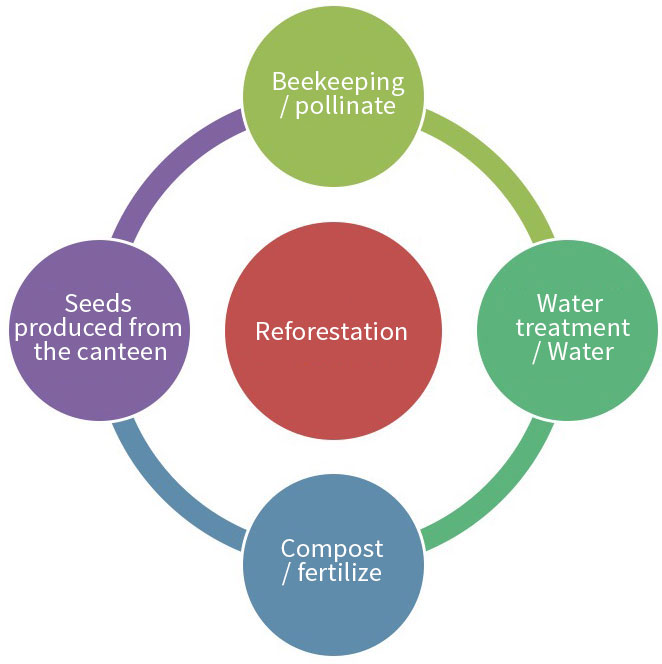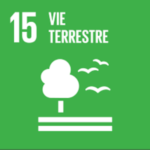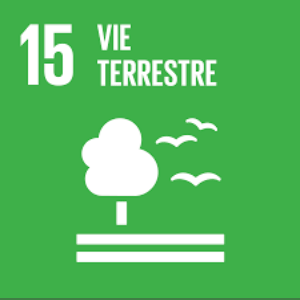 Promote and preserve biodiversity by developing beekeeping
In 2018: Extraction of honey in the Australian hive. This new model of hive has a transparent wall allowing to check the level of honey contained in the hive without opening it. Pre-formed transparent plastic cells installed on the frames with a tap are capable of opening in half to allow harvesting. Once the bees are considered to have done their work, all that remains is to open a tap to allow the honey to flow. The handling of the frames is not without consequences for the bees (stress, crushing...) and this new method using a tap is gentler and less dangerous for the bees.
Of the 04 frames installed, production of 17 small pots of honey.
Number and types:
13 malagasy beehives
06 dadans hives
03 kenyan hives
02 Australian hives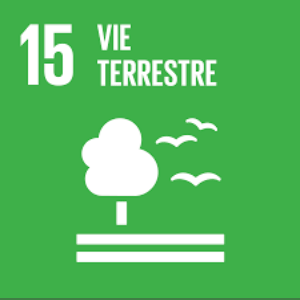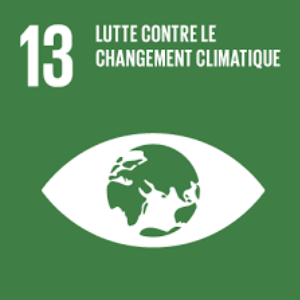 Reforestation by the pupils of the EPF school of Ampandrianomby
The factory visit of the EPF « B » of Ampandrianomby was followed by a reforestation session on the ground of Epsilon. Each pupil brought 1 or 2 plants.
Other actions : Rice farming
A project of rice cultivation in the rice fields located at the bottom of the football field is in place to cover part of this need (consumption of 450kg of rice per day at Epsilon).